Generally available: Azure IoT Edge tools for Visual Studio extension now supports Visual Studio 2022
You can now code, build, deploy, simulate and debug your IoT Edge solutions in Visual Studio 2022.
New Azure IoT Edge project targeting different platforms (Linux amd64, Linux arm32v7, Linux arm64v8, Windows amd64)
Add a new IoT Edge module (C#/C) to solution and now includes support of .NET 6 for C# module
Edit, build and debug IoT Edge modules locally on your Visual Studio machine
Build and push docker images of IoT Edge modules
Run IoT Edge modules in a local or remote simulator
Manage IoT Edge devices and modules in IoT Hub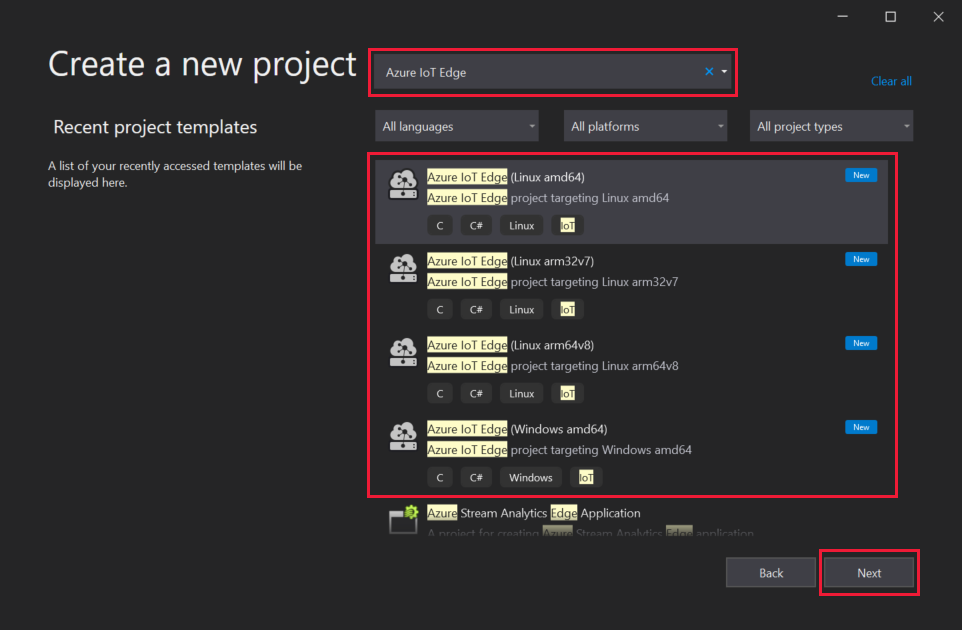 Download the Visual Studio installer
Learn more about develop and debug edge modules with Visual Studio
Leave a Comment
All fields are required. Your email address will not be published.